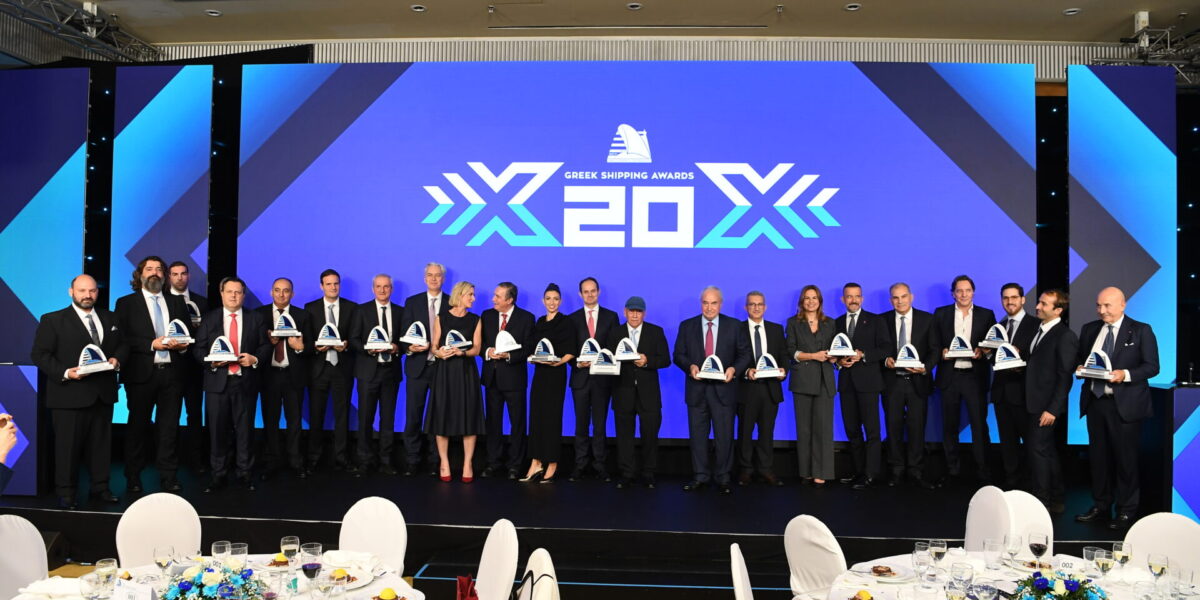 Lloyd's List presents special awards to the Greek LNG shipping sector for two decades of growth and to Evangelos Marinakis for 'Deal of the Decade'
Many of the biggest names in the Greek shipping industry, but also dynamic and important service providers, were recognised with prestigious awards on Friday, December 1 as the 2023 Lloyd's List Greek Shipping Awards were presented in front of an industry audience of about 1,100 guests.
The event marked the 20th Anniversary of the Greek Shipping Awards and was full of reminders of the history of the shipping world's biggest awards event, Physical signage as well as impressive digital graphics throughout the event paid tribute to more than 300 individuals, companies and organisations that have been honoured with the iconic white and blue marble trophy over the past two decades.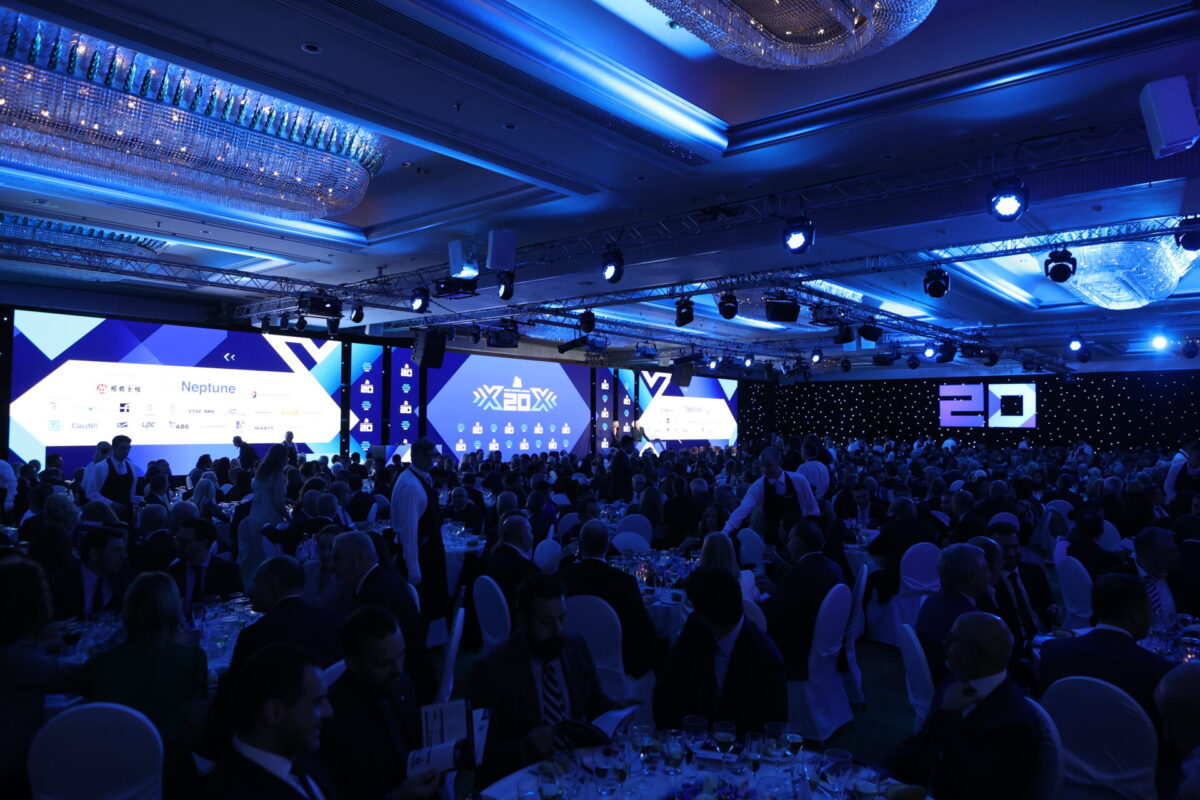 A special 20 Years Achievement Award recognised the extraordinary energy and growth of the Greek LNG shipping sector as a world leader over the same time span as the Greek Shipping Awards. Seven major LNG leaders and first-movers in the sector, representing 185 LNG carriers – more than 90% of the Greek-controlled fleet, were awarded on the night.